Welcome to our website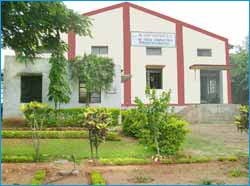 Hi-tech Conductors Pvt. Ltd. is India's one of the leading manufacturers and suppliers of ACSR Electrical Conductors and All Aluminium Conductors. With our expertise, we have been catering to the various needs of power transmission. We develop conductors that can meet the varied needs of customers. We have been in this industry for more than a decade and now we have marked our existing as one of the prominent ACSR / AAC Conductor Manufacturers and Suppliers in India.
Established in the year 1997, Hi-Tech Conductors (P) Ltd. has achieved specialization in the manufacturing of ACSR & AAC conductors of 7 strands. Under the guidance and support of our mentor, Mr. R.C. Bhansali, our company has set a strong foothold in the respective domain.
Team
Our highly professional and experienced team has been supporting the manufacturing, quality testing and other activities. Our team has more than 30 years of experience in the field of manufacturing ACSR & AAC Conductors. Entire operation of our manufacturing unit is done under the commanding supervision of our qualified personnel.
Our company has always been a customer centric organization. In our journey of more than 10 years, we have never compromised with the quality of our products. Our positive approach towards clients has assisted us in earning accolades from huge clientele. They show full faith in our products. We ensure to maintain long term relations with our existing as well as new clients.
Quick Contact
Mobile : +91-9845110672
Phone : +91-821-2511919
Call Us : 08048118132